About Us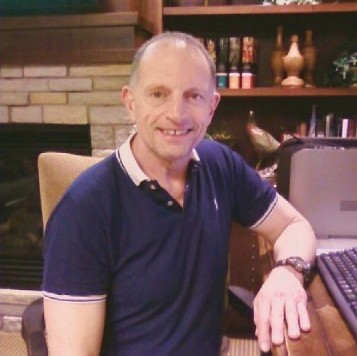 Everett Harman, Ph.D., Editor-in-Chief
History of mens-fitness-and-health.com
Mens-fitness-and-health.com was created in February, 2009 by Everett Harman, Ph.D. in order to promote men's fitness and health by providing relevant, fact-based fitness, health, and nutrition information. He serves as Editor-in-Chief and primary writer for the site. Only information from highly reliable sources is provided on the site and there will never be any distortion of fact due to financial or other considerations.
Everett Harman's Qualifications
After getting his Ph.D. in Exercise Science from the University of Massachusetts, Everett Harman worked for 24 years as a research physiologist for the U.S. Army Research Institute of Environmental Medicine, where he conducted many studies on the biomechanics and physiology of physically demanding human activities. His work included evaluation of the effectiveness of various training programs for improving physical performance. The following are some of his additional qualifications in the area of physical fitness and health:
Author and co-author of over 100 scientific articles


Author and co-author of over 170 presentations at scientific meetings


Author of several exercise science textbook chapters


Reviewer for several scientific journals


Source of scientific information on physical fitness to the U.S. Army


Advisor to the U.S. Navy on physical fitness testing


Involvement with the National Strength and Conditioning Association (NSCA)
Former Vice President for Research


Associate Editor, Journal of Strength and Conditioning Research


Certified Strength and Conditioning Specialist (CSCS)


Certified Personal Trainer (NSCA-CPT)


Member of the Certified Personal Trainer Exam Development Committee


Author of several chapters in the NSCA's textbooks, "Essentials of Strength Training and Conditioning" and "Essentials of Personal Training"


Recipient of the NSCA Sports Scientist of the Year Award.


Recipient of the NSCA Lifetime Achievement Award.